bé mụ́ : realigning
self-care

This project was a collaboration between Carla Schleicher and myself. As a duo, we worked together on the production of the objects but our articulation of the outcome and it's reasoning differs at points.
"The notion of self care as almost like a battle ground, like these things, these practices come before food sometimes. As a way to be able to face being out in the street…this is warfare, they really are talking about putting on armor to be able to face the world which is you know, systematically oppressive to women and women and people of color…"
- Barby Asante
My research and thesis can be found
here
, which delves deeper into the reasearch and articulation of this project.
This project explores the relationship between design and mental health for the African and Caribbean woman living in the diaspora in the United Kingdom. The role of design in this project is to be a disruptor of the current practice that tries to deal with the mental health within this community. This project pulls from the fundamentals of Pan Africanism which believes in "a diaspora united by a common ancestry, common land and a common destiny." It acknowledges the connections of persons of African descent share through shared experience and culture.
In the UK there is a problem, the NHS has reported that "Research suggests that women of African-Caribbean heritage living in the UK are more likely to suffer from anxiety, depression, panic attacks and OCD than white women." It is not known precisely why women of African and Caribbean heritage are known to live with more mental health issues but many people assume it is due to the perceptions of black women in everyday life, such as the strong black woman stereotype. These limited perceptions of black women occur at work, home and in every aspect of their lives and over time is incredibly damaging to the psyche. This stereotype is rooted in being serious, never complaining and rising above any of life's difficulties no matter how difficult or painful. In addition to this, in the workplace, there are known to be stresses like microaggressions and code-switching, which allows for a lot of negative dilapidating exchanges to exist and also go unchecked and unresolved for these women.
By acknowledging that these struggles exist, this project also talks about current practices of self-care and critiques why certain practices as they stand today are not easily accessible to many communities due to representation, financial and time constraints.
Thus, this project strives to build self-care into this community by utilizing behaviours that already exist and objects that are easily accessible. By using the power of scent and memory, my work, through workshops, interviews and research hopes to give space for this community of women to acknowledge their stresses and through a therapeutic process make aromas that give them comfort. It also uses the hair bead as a transporter of the scent. Embracing the culture this group shares and altering this already existing hair accessory to give it other uses. The object designed is a tool and response to the lives of African and Caribbean women living in the UK. It doesn't present it itself as a solution to the many problems women face but as an outlet for women to explore their emotions, experience forms of healing and acknowledge their own struggles in everyday life.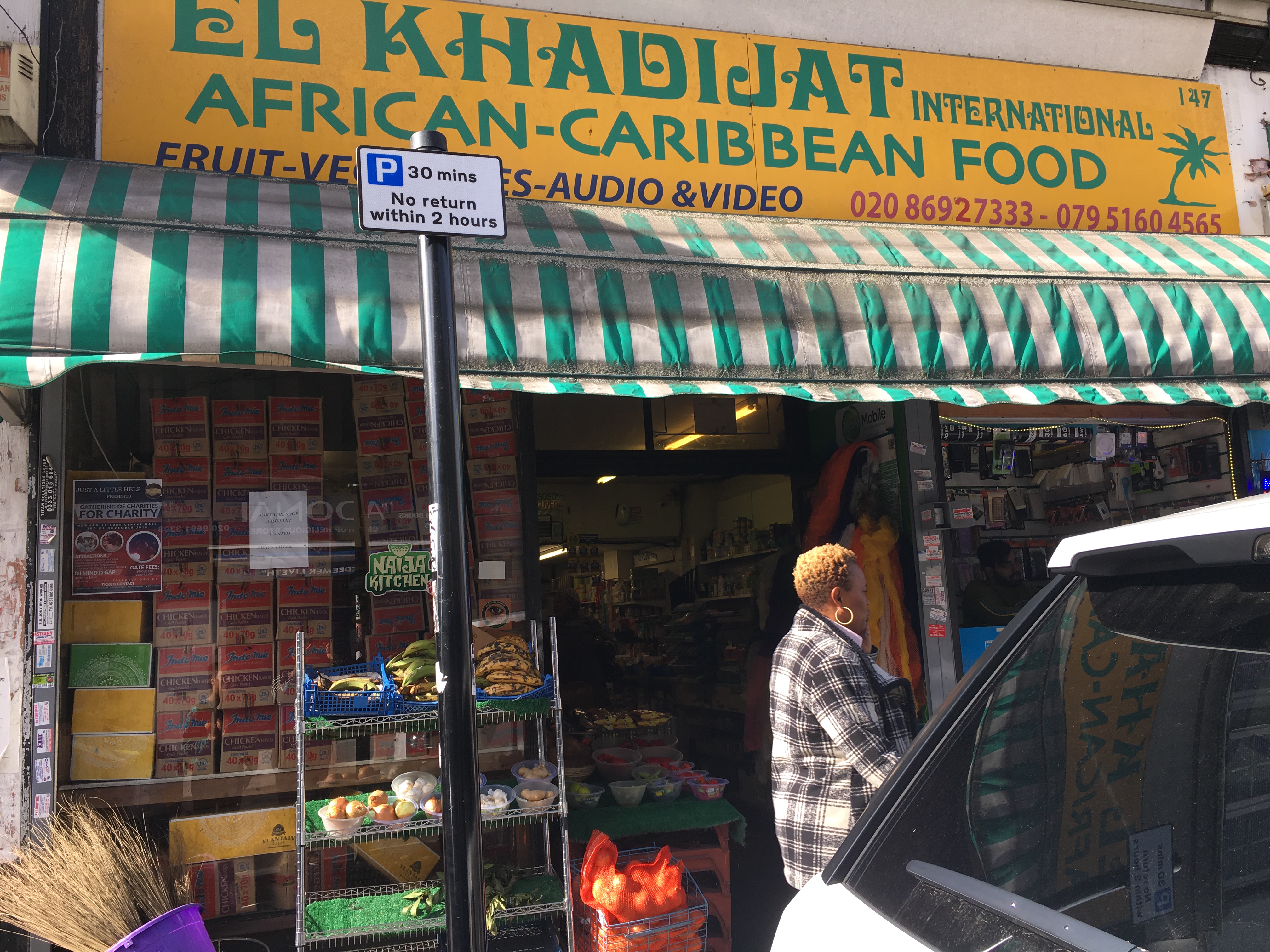 Thus, this project strives to build self-care into this community by utilizing behaviours that already exist and objects that are easily accessible
My sister with her first hair brush
Through this process and research Carla and I decided to focus on hair accesories. Through our research and our own personal experience we acknowledged the therapeutic nature of hair salons as places of refuge for this group of women. Thus, we began to think about how we could alter already existing aspects of this experience. We decided to focus on hair beads, they were chosen because they celebrate the Black hair experience which is commonly challenged. With the added functionality of holding scents associated with home, whatever and wherever that may be, a layer of comfort is included. We ran a workshop and invited our network to create their own scented oils based off of memories of home and experiences that brought these women comfort. The oils and hair beads work together, by soaking the hair beads in the essential oils created the women are then able to wear them in their hair as a form of self care. Through the creation of the oils, we used a combination of traditional essential oils and foods and products from the wider African Diaspora found in local corner shops like plantain, Du Du Osun, scotch bonnet peppers and golden apples. We asked each women to talk about their decision about the type of scent they created.
We then exhibtied their scents with the beads.Through this process and research Carla and I decided to focus on hair accesories. Through our research and our own personal experience we acknowledged the therapeutic nature of hair salons as places of refuge for this group of women. Thus, we began to think about how we could alter already existing aspects of this experience. We decided to focus on hair beads, they were chosen because they celebrate the Black hair experience which is commonly challenged. With the added functionality of holding scents associated with home, whatever and wherever that may be, a layer of comfort is included. We ran a workshop and invited our network to create their own scented oils based off of memories of home and experiences that brought these women comfort. The oils and hair beads work together, by soaking the hair beads in the essential oils created the women are then able to wear them in their hair as a form of self care. Through the creation of the oils, we used a combination of traditional essential oils and foods and products from the wider African Diaspora found in local corner shops like plantain, Du Du Osun, scotch bonnet peppers and golden apples. We asked each women to talk about their decision about the type of scent they created. We then exhibtied their scents with the bead