Better Office
Huge Inc
is a digital design agency with clients such as Google, Nike, and Target. This project was created as final project for the program. All data shown is fictional and does not represent the demographics or policies of Huge Inc. The Better Office prompt was given to myself and three other team members
Jacqueline Pifer
,
Kevin Magic Lam
and
Kelsey Kong
.
The Prompt : Make a Better Office

We were given 5 weeks to make a better office. This theme encompassed many possible results and after many hours of research we decided to focus on gender bias in the workplace. Through our research we found the glaring problems gender bias creates in the workplace.
The Problem: How do you reduce gender discrimination?
When researching it became obvious to us that in many cases companies and people did not intend to be biased in their hiring practices, retention rate and promotion of women. Often it was unconscious and it can be very difficult to manage if the person is unaware of their actions. We realized through data we could erase all the subjectivity and give people the information to act and change policies when they see disturbing trends in the numbers.
Currently many companies collect the data of people's genders in spreadsheets but much of it isn't available to employees. In some companies they will have data analyst share these sets of information to head of departments, policy makers and recruiters. Even though this information is being shared it can be difficult for the parties involved to pull insight from the pages of spreadsheets being handed to them. So, we decided to build a tool that would help bridge the gap between insight and action.
Insight
In order to bridge the gap between insightful trends and policy change, we start with the data. By collecting gender identity from applicants when they apply, we can track gender throughout the employee life cycle - from application to promotion to exit. We can parse this data though algorithms that can flag negative and positive trends and pull them out to users in a way that is understandable.
Quantitative data and insights allow for us to:
1. Measure effectiveness of policy changes.
2. Predict and address problems
3. Have the power to start conversations based on facts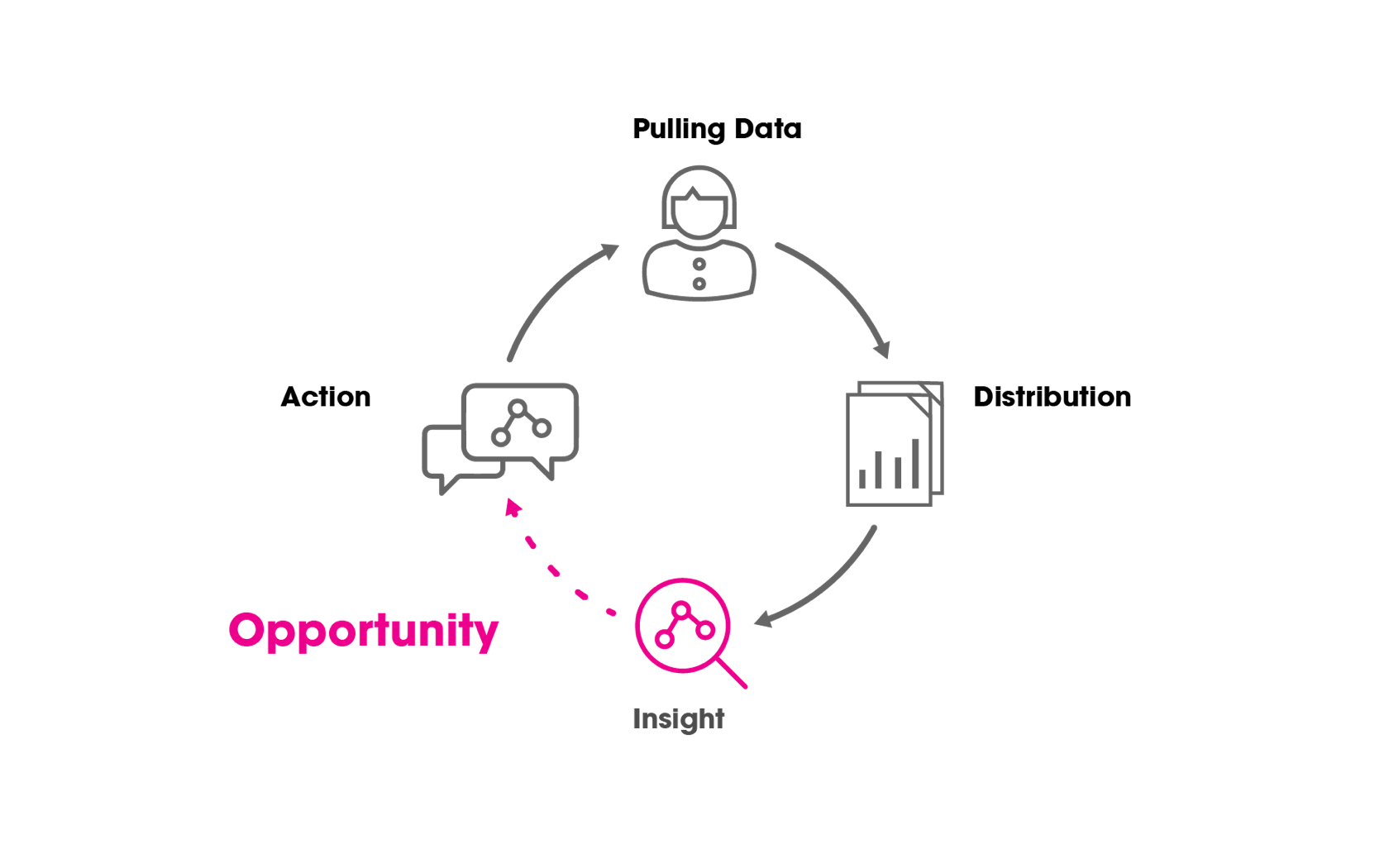 Users and Needs
We sought to understand the roles of people who had the power to make decisions in hiring and policy. Interviews with HR and department showed us that data needed to have context, be comparable and trackable, and understandable (in natural language).
Prototype
Better Office from Morgan Thorne on Vimeo.